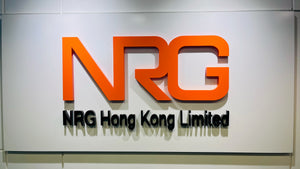 NRG Hong Kong Limited
NRG Hong Kong Limited is a young, energetic and vigor start-up company. With strong ties in Hong Kong, Macau and Taiwan, and a network of business partners in the region, NRG focuses in helping global prestige brands to market their products by operating as a collaborator in sales-enhancing activities such as setting up promotion events, identifying cross-selling opportunities, engaging customers with online platform and other business-critical capabilities.

GN Audio (Jabra)
Jabra EVOLVE2 Series
Evolve the way you work - Jabra EVOLVE2™ world-class microphone and speakers enable you to be in voice-based collaboration or listen to music.
Ergotron, Inc
Ergotron TRACE - 2021 Good Design Award winner
A unique and groundbreaking design lets users effortlessly shift between tasks to enable an agile workstyle. See how TRACE moves screens to reliably find a natural home position or extends them to the point of need. TRACE the movement.
Lenovo Smart Collaboration
Smarter Teams collaboration with existing A/V tech
Add smarter collaboration technology to meeting rooms of all sizes with our ThinkSmart Core + Controller kit for Microsoft Teams Rooms—ideal for spaces that already have A/V technology. Kit includes ThinkSmart Core, a computing device built on the Intel vPro®platform and certified for Microsoft Teams, a Controller display, Premier Support, and our ThinkSmart Manager Premium software, for remote manageability, deployment, and more.
Yealink
Yealink - Redefine Your Workspace
The Yealink UC Workstation is more than a single base, it eases the management of business communication demands and other USB devices. It also delivers great flexibility with a set of integrated features to facilitate your daily routine. It is professional, collaborative, and available.
Biamp Systems
Modena Wireless Presentation Systems
Cable-free collaboration in any space!
Modena wireless presentation systems let you stop wasting time and start collaborating. Accessing a space's AV equipment and sharing content with colleagues in the room or remotely has never been easier.