---
---
EVOLVE2 40
Engineered to keep you on task. Exceptional audio, outstanding noise isolation, superior comfort.
Quiet delivered to your desk.
Put on your Evolve2 40 and feel the noise around you instantly fade, as the isolating foam oval ear cushions and pioneering new angled earcup design work to effectively block out your surroundings, giving you outstanding passive noise‐cancellation.
Instant quiet without leaving your desk. That's the new standard.
You call the shots.
When you've got a lot to get through, seamless, professional calls are vital. So we took the incredible call performance of our world‐leading Evolve Series and we made it even better, building in three strategically placed powerful professional microphones and adding our advanced digital chipset and latest signal processing technology.
So when you need to make the call, your headset won't let you down.
UC‐certified means UC‐satisfied.
Satisfaction guaranteed isn't something you hear very often these days, but we're bringing it back; Evolve2 40 works with all leading Unified Communications (UC) platforms, for truly seamless collaboration.
If your UC platform of choice is Microsoft Teams, the Teams‐certified variant is perfectly adapted and optimised to give you the best experience with the platform.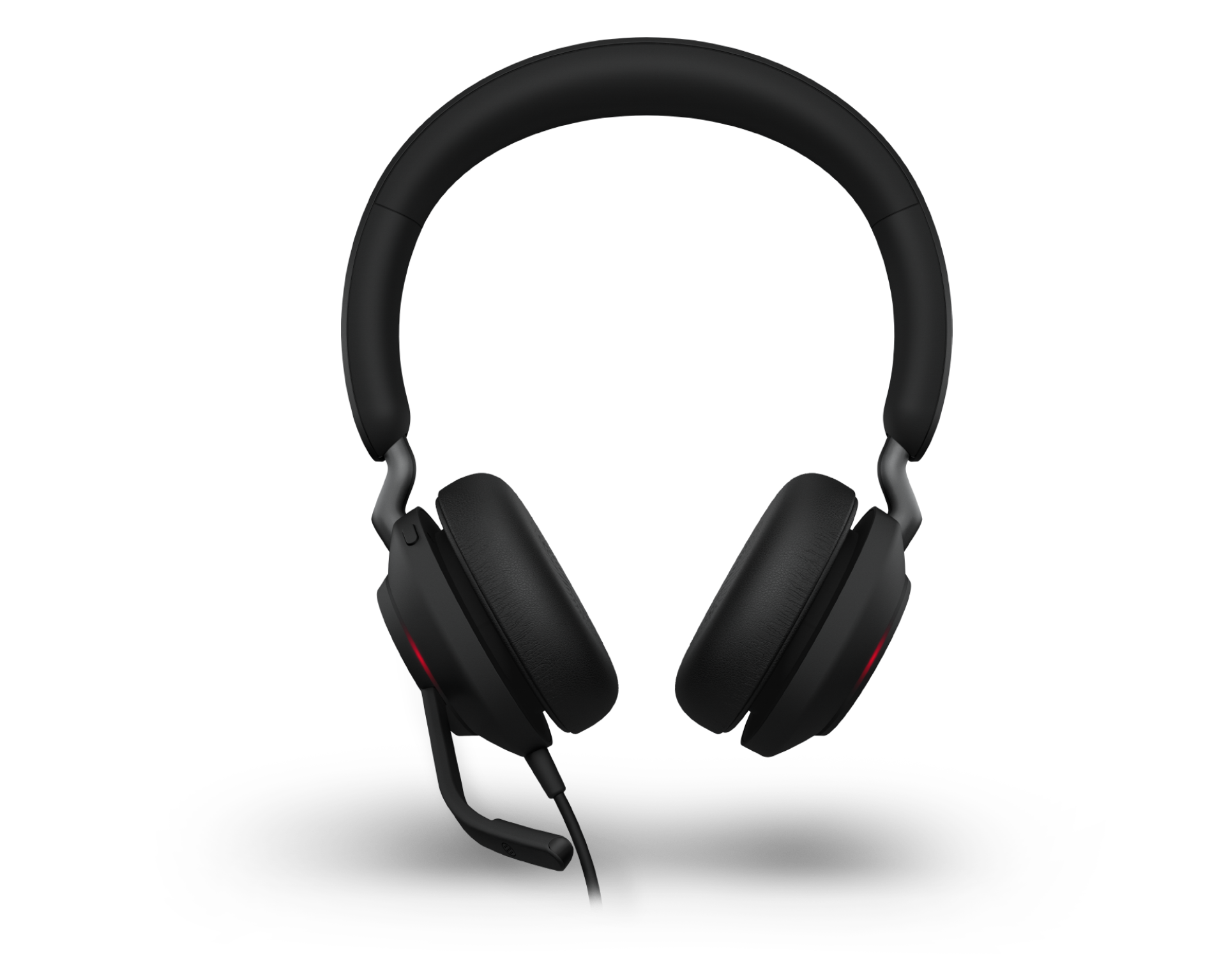 Music matters.
We built this headset with powerful leak‐tolerant 40mm speakers and powered it with our most advanced digital chipset ever. The Evolve Series brought you great music while you worked. Now, with Evolve2, we're levelling up the audio quality to bring you music like you've never heard.
Sound good? You bet it does.
Intelligent mute switch is automatically activated when the boom arm is moved away from the mouth, for maximum ease of use and peace of mind.
The new standard of comfort.
We set out to create a headset that would feel so great, you'd forget you were even wearing it. We designed the perfect shape using biometric measurements from hundreds of heads. Then we added soft memory foam cushions that mould to your ear's natural contours. Finally, we assembled it using durable, premium materials.
We've taken comfort to a whole new level.
Technical specifications
Audio

Speaker sensitivity: 

117dB @1mW-1kHz

Speaker max input power: 

30 mW

Speaker frequency range: 

20Hz-20.000Hz

Speaker bandwidth - music mode: 

20Hz-20.000Hz

Speaker bandwidth speak mode: 

100Hz-14.000Hz

Microphone type: 

3 Digital MEMS

Microphone sensitivity: 

-26 dBFS/Pa

Microphone frequency range: 

100Hz-14kHz

User hearing protection: 

Jabra SafeTone

TM

Certifications: 

Microsoft Teams Open Office requirements
---